Invisalign Near You
We are happy to provide Invisalign near you as a modern approach to teeth straightening and an alternative to traditional braces. The Invisalign system involves clear and virtually invisible aligners that gently move the teeth into their predetermined positions. Every two weeks, your dentist will supply you with a new set of aligners until you have completed treatment and achieved a straight and healthy smile. With Invisalign near you, your lifestyle won't be interrupted, because your aligners are removable. This means you have the freedom to remove them at any time allowing you to eat the foods you love and brush and floss your teeth without any difficulty.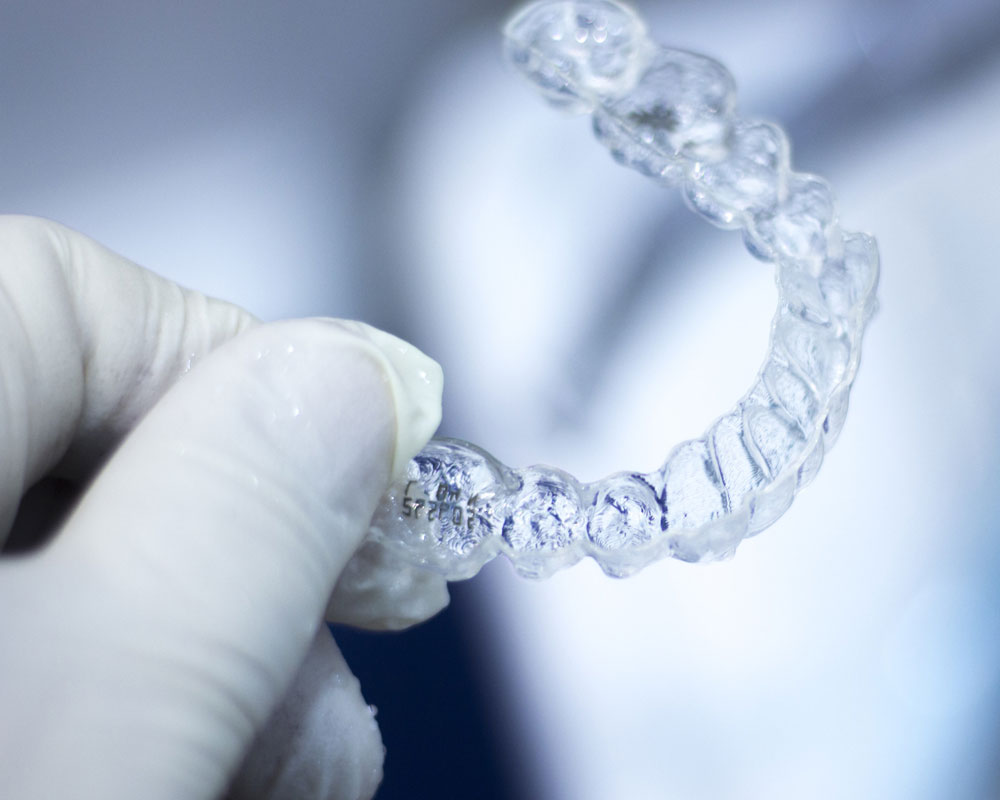 The Benefits of Invisalign
There are numerous advantages to Invisalign in South Edmonton, here are the main benefits of acquiring this orthodontic treatment.
It involves no brackets or wires
The aligners are virtually invisible
The aligners are removable
There are no food restrictions
It addresses a range of dental issues
It requires fewer visits to the dentist
It allows you to brush and floss easily
The Invisalign Process
Interested in Invisalign near you? We offer Invisalign in South Edmonton, AB T6W 3Y9. To learn if you qualify for this orthodontic treatment, you will need to schedule a consultation with our dentist. After determining candidacy, your dentist will start the first phase of treatment by taking an impression of your teeth.
This data will be entered into specialized computer software which projects the gradual movements of your teeth that will be made throughout treatment. This will allow you to preview how your teeth will shift and what your results will look like.
Your dentist will then provide you with a set of customized transparent aligners which you will wear every two weeks. Each time you are provided with a new series of aligners, your teeth will continue to gradually shift until they have straightened to the final positions prescribed. Your dentist will monitor your progress during regular appointments. The duration of your treatment for Invisalign in South Edmonton, AB T6W 3Y9 is approximately one year on average and will consist of 20 aligners. If you have any questions about receiving Invisalign near you, please contact us.