Dental Bridges Near You
At Jagare Ridge Dental, we use dental bridges to replace one or several missing teeth to restore your smile. Dental bridges near you, are comprised of one or several artificial replacement teeth. They are a custom-made dental restoration, delivering natural results.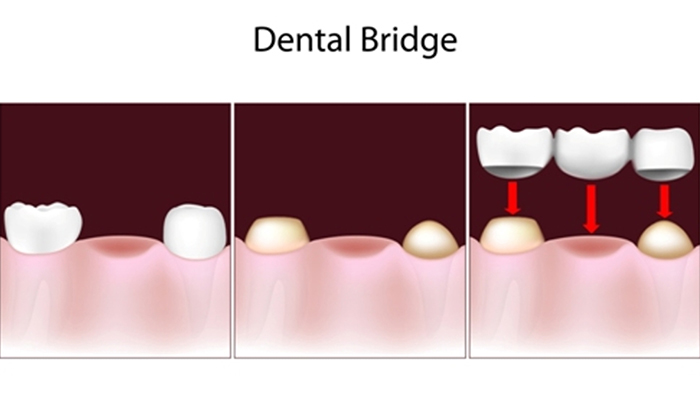 Reasons for Dental Bridges
Patients seek dental bridges in South Edmonton, AB T6W 3Y9 to restore the appearance of their smiles and maintain their face shape. Teeth play a significant role in one's overall look. When you have a full smile without noticeable missing teeth it can play a substantial role in improving your appearance.
We also provide dental bridges near you to prevent your existing teeth from drifting out of their proper alignment, which can change the shape of your face and jaw. The functional reasons for dental bridges in South Edmonton, AB T6W 3Y9 is to restore your chewing and speaking ability as well as properly distribute forces in your bite. This is important to maintain the strength of your other teeth and prevent future issues.
The Procedure for Dental Bridges
Interested in dental bridges near you? You will be required to schedule a consultation with your dentist. If your dentist believes dental bridges are a viable option, the procedure will commence. Your dentist will begin by recontouring your teeth and taking dental impressions which will be used for the fabrication of your dental bridge. Your dentist will temporarily bond a bridge until your final restoration has been made.
At your second visit, your dentist will remove the temporary bridge and replace it with your permanent new bridge. Next, they will bond it to your natural teeth, dental implants or dental crowns that have been placed for this purpose.
To learn more about how dental bridges in South Edmonton, AB T6W 3Y9 can restore your smile and confidence, schedule a consultation today. We are happy to provide dental bridges near you.